Book: Rasch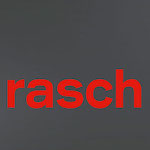 Click To See Entire Collection
This wallpaper is priced and sold by the bolt. Each bolt contains 2
single rolls.
See PRODUCT DETAILS below for specifications.
Order a sample for color match, if needed, for $4.99 each with Free Shipping.
Each bolt contains 56 Square Feet - 20.5 Inches wide X 33 Feet Long

Farmhouse with a modern twist, this faux shiplap wallpaper features a geometric pattern. Its off-white design is accented by distressed details. Nilsson is an unpasted, non woven wallpaper.
Data sheet
Width

20 1/2 Inches
Length Per Bolt

33 Feet per Double Roll (2 Singles Rolled Together on One Bolt) 10.06 Meters
Prepasted

No
Substrate

Non Woven - Strippable - Washable
Each Bolt Contains

56 Square Feet - ( 5.2 m sq. )