Book: Design Department/Estahome
Design Studio: Origin Luxury Wallpaper
2 Roll Bolt Cost: $ 44.98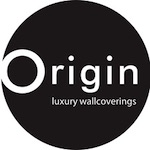 Click To See Entire Collection
This wallpaper is priced and sold by the bolt. Each bolt contains 2 single rolls.
Order a sample for color match, if needed, for $4.99 each with Free Shipping.
($44.98 bolt - Each Bolt Contains 2 Single Rolls)
With an intricate design, this faux effects wallpaper has the realistic look of woven grasses. Its taupe and rich brown hues add to its sophisticated and organic style. Cabana is an unpasted, non woven wallpaper.
Data sheet
Width

20 1/2 Inches
Pattern Repeat

20.9 Inches
Pattern Match

Drop
Prepasted

No
Substrate

Non Woven - Strippable - Washable
Each Bolt Contains

56 Square Feet
Length Per Bolt

33 feet long