Book: Design Department/Estahome
Design Studio: Origin Luxury Wallpaper
2 Roll Bolt Cost: $ 37.49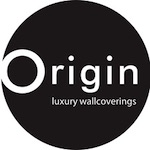 Click To See Entire Collection
This wallpaper is priced and sold by the bolt. Each bolt contains 2 single rolls.
Order a sample for color match, if needed, for $4.99 each with Free Shipping.
Transform rooms into a bohemian retreat with this whimsical wallpaper. Turquoise, navy and slate feathers effortlessly complement a white backdrop. Nala is an unpasted, non woven wallpaper.
Data sheet
Width

20 1/2 Inches
Pattern Repeat

20.9 Inches
Pattern Match

Drop
Prepasted

No
Substrate

Non Woven - Strippable - Washable
Each Bolt Contains

56 Square Feet
Length Per Bolt

33 feet long